VISION AND VALUES

Vision
We want to be recognized as a leader in Wound Care and related Vascular Diseases and a leading player in non-invasive Orthopedics – connecting our broad portfolio with strong technological competencies.
We aim at providing relevant integrated therapy solutions to providers and payors that make a difference to patients' lives.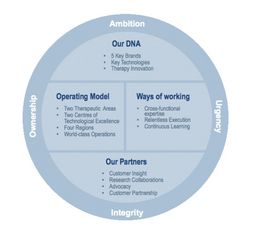 Values
Ambition: We encourage entrepreneurship and set lofty goals to achieve extraordinary results, individually and within our teams.
Urgency: We will act with speed and decisiveness to stay ahead of competition by prioritizing and taking actions to meet and anticipate customer needs.
Ownership: Each of us will take initiative to drive improvements by demonstrating accountability and personal commitment, treating our area of responsibility as if it were our own business.
Integrity: All our values would be meaningless, if we did not act with integrity in everything we do. Integrity is not a matter of choice. It must be our guiding principle.